Welcome to a reality where individuals have access to a diverse world of health options, where you don't have to choose one or the other. Instead, seamlessly integrate the best of traditional medical practices and alternative therapies. Let us assist you in fostering a multidimensional approach to your healthcare, so you can truly have the best of both worlds.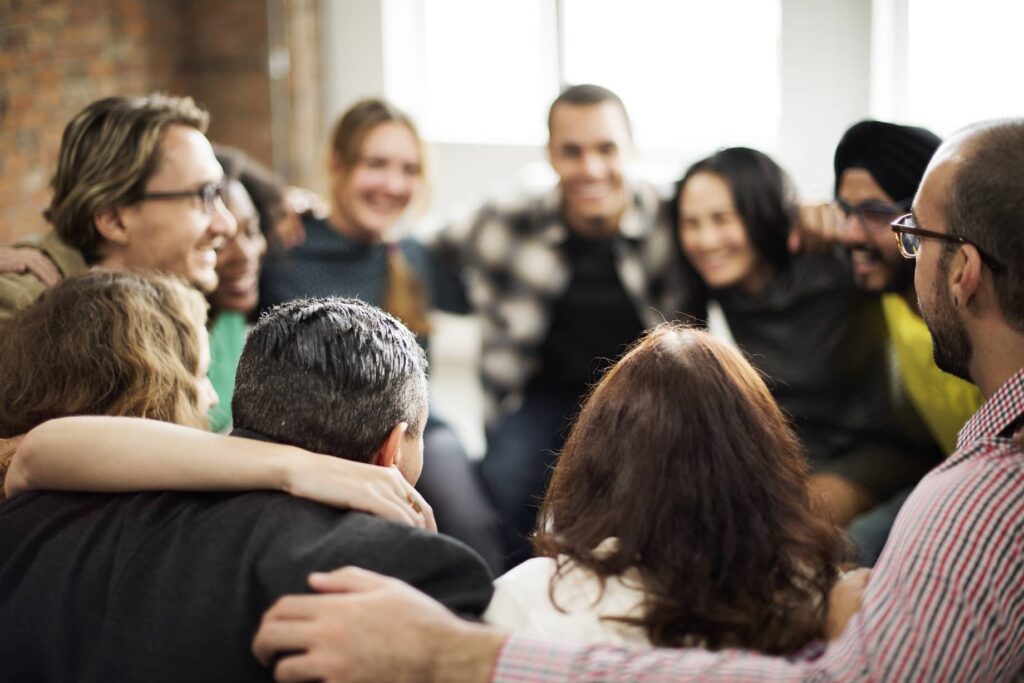 Connects individuals with a diverse network of healthcare providers that all align with our mission, offering easy access to a wide range of vetted medical and alternative professionals, ensuring you find the care that suits your unique needs.
Clinical Liaison Services
Our trained liaisons are here to discuss your health questions with you and offer clear insights about options, empowering you to make informed healthcare decisions and explore new possibilities you may not have considered.
Credible Referral Options
We rigorously vet all our directory professionals, maintaining high education, practice standards, and an open mindset for all. In a landscape where alternative practitioner education varies widely, we set consistent expectations through our applications. Similarly, our strategic partners undergo an application process to ensure we recommend only the best companies that align with our mission and uphold the highest standards of products & services.
Visit our social media pages to engage in our online community to connect with like-minded individuals, and stay informed and supported through our quarterly newsletters.
We prioritize providing referrals to the finest products and services. As our association and affiliates expand, any business discounts and perks we gain will be extended to our community, ensuring you access the best at the most competitive prices.
Join us for our annual Gala and other engaging events, where we come together to celebrate and support our mission with both the community and professionals.
Where we believe in the transformative power of community involvement and collective action. Your participation is pivotal to our mission. Whether you're a professional, a connector, a supporter, or a donor, your role is essential. Explore how you can contribute to our multidimensional approach to healthcare, reshaping the landscape by seamlessly blending conventional and alternative practices for the well-being of all. Join us in pioneering a new era of healthcare.
Become part of our multidimensional network, gain exposure, and help reshape healthcare with your expertise and open-mindedness, adding value to our trusted directory.
We invite individuals from diverse professions to join, adding unique value, insights, and diversity to our board. Your commitment and expertise are instrumental in shaping our organization's mission and direction.
Dive into our dynamic committees – Marketing, Events, or Finance. Your contribution in these specialized teams is a significant step in shaping our initiatives and strategies, making a notable impact in your chosen area.
Become a vital part of our journey as a 501(c)(3) organization, your generous contributions are essential in not only sustaining our current services and programs but also propelling our development and expansion efforts.
With your extensive network of connections, you are a driving force behind our growth. Your ability to link us with individuals who can enhance our mission and strengthen our association is truly invaluable.
Your support, whether through word-of-mouth or sharing our website and social media, is a powerful force in promoting our mission. Your advocacy helps us reach a broader audience and strengthen our community's commitment to multidimensional healthcare.
Stay informed and connected by subscribing to our newsletter and updates. Join our email list to receive the latest specials, events, and announcements.
Share how connecting with the right provider or practitioner through our network transformed your health journey. Your story can inspire and guide others, creating a community bound by shared experiences and successful outcomes. 
Have questions or need assistance? Feel free to reach out through our contact form, and we'll get back to you promptly.
Your Story, Our Mission:
Together We Thrive
I've had my fair share of health challenges, dealing with strokes, epilepsy, and diabetes. Striking the right balance between alternative and traditional medicine wasn't easy. I was genuinely worried that I'd be stuck on a never-ending list of prescriptions with all their side effects, just having to 'deal with it' for the rest of my life. But things turned around when I discovered this association. I connected with healthcare pros who were willing to work together. Now, I've found a middle ground that works. It's a mix of the meds I need and alternative approaches that complement them. The best part is, every provider I've met through this directory has been down-to-earth, professional, and they're all about working together. Without them, my story and my outlook on life would be a whole lot different.
I'd reached a point where I had given up on finding a healthcare provider who truly understood me. I felt unheard, and my symptoms were piling up. Then, I stumbled upon ICHA and the directory of providers. I reached out to the one I thought was the best fit for me. Since that day, my life has changed. We addressed and resolved my hormonal imbalances, weight gain, and constant fatigue. I'm incredibly grateful for ICHA for bringing these dedicated providers together. I've since turned to other practitioners in the directory, and the results have been just as amazing.
I had a history of ovarian cysts, but I was determined not to resort to birth control for personal reasons. In my quest for alternative options, I discovered this association and found an alternative practitioner in their directory. Meeting her was a turning point. She provided me with valuable education and insights, enabling me to effectively address and manage my situation. Even my OB is impressed and intrigued by the professionalism and responsible recommendations she has offered. They now speak and work together when I have questions. It's the best of both worlds.
I struggled with anxiety and depression for years. Trying to find a therapist or provider was a complete mess – super discouraging and expensive. Then, one late night, I stumbled upon this new association. I had some hope, but honestly, I was a bit skeptical. To my surprise, I ended up connecting with not just one but several providers in their directory. It was a game-changer. I've started addressing different aspects of my life, and I'm genuinely seeing some improvements in my mental health. I can't even put into words how grateful I am for that one night I found this, and I really hope it keeps growing so more people like me can get the help they need.
By sharing your story, you have the option to remain anonymous. If you choose to include your name, it will be presented as a first name with the last name initial. All stories are reviewed and may be edited for privacy, clarity, grammatical correctness, and to ensure they align with our guidelines. While we may modify your story to uphold these standards, we will not change the main narrative of your journey. Personal information, provider names, specific modalities, therapies, supplements, and medications will be removed or altered to ensure privacy and clarity. By submitting your story you understand and consent to these measures. Your privacy is vital to us, and we take all possible steps to protect your personal information. However, we cannot guarantee absolute security. To safeguard your privacy, please refrain from sharing sensitive or confidential details in your story. We reserve the right to moderate, edit, or reject any story at our discretion to ensure the privacy and safety of all individuals involved. By sharing your story, you grant us permission to use, publish, and share it on our website and affiliated platforms, accessible to a wide audience. You are responsible for the accuracy and authenticity of your story; please do not share misleading or false information. We do not knowingly collect or share personal information from individuals under the age of 18. If you are under 18, please do not submit your story.